Finish January STRONG at CTF!
50% Off Initiation Fee
"NEW" and returning CTF members.
Make the switch, CTF is your "NEW" Fitness Facility in 2022.
(SAVE $55, min. 3 month min., not valid w/ other offers, previous or current memberships, exp. 1/31/22)
When your gym closes, it can tough to find another facility that fits your needs. For more than 15 yrs. CTF has been Carmel's alternative to the "BIG BOX CHAIN" gym.
20,000sq ft "All Access" fitness facility
All Group Fitness Classes Included
Basketball and Racquetball courts
Spin bike studio
Fitness Sauna and open locker rooms w/ showers
User-friendly open and accessible parking
Open Cardio, Gym and Equipment
No Crowds
We work hard to constantly maintain our facility to enhance your comfort…check us out.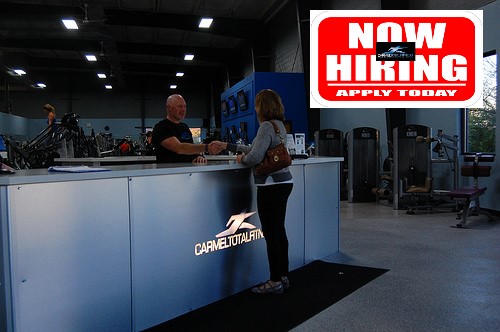 We're Hiring for our Front Desk & Member Services Staff
We are looking for a front desk staff member to add to our fitness minded, fun, energetic team! Please send resume and qualifications or fill out an application at the front desk. Contact: Sean Eastes at (317) 580-8111 and check our Facebook page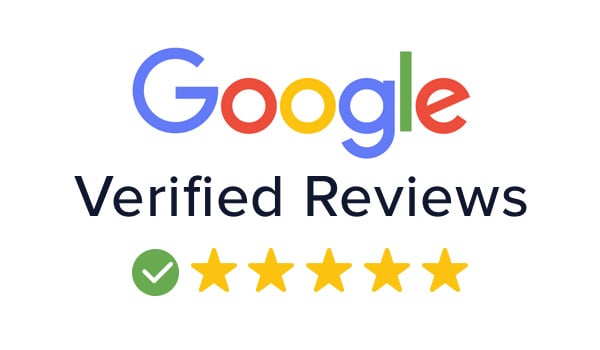 Straight from Google reviews:
April 27th 2021
"I've been a member for a year now and I love this gym. The trainers here are amazing to say the least. I drive 30minutes one way, everyday just to workout here and I can honestly say I would drive further if I had to. Its a great place to workout and I recommend it to anyone that's looking for a place to help them meet their fitness goals."
Will U. / CTF Member Since 2020
CTF Members give us their take on the necessity to keep active and healthy, while remaining safe at the gym.
"Big Shout out to Carmel Total Fitness! Throughout the course of my adult life, I have used multiple fitness centers and I can say without pause that CTF is my favorite and the best overall gym I've ever used. Combining the perfect blend of equipment, professionalism from management and trainers, to all the dedicated members, nothing tops CTF. Just recently, I went through cancer treatment and due to CTF's commitment to staying open along with providing a safe and healthy environment during the ongoing COVID pandemic, I was able to stay on track with my health goals and never missed a beat keeping the forward motion going".
– Dave Moyer, 63 years young and a forever grateful member since 2014.
WTHR-Ch13 visits CTF for a Friday Fit Tip.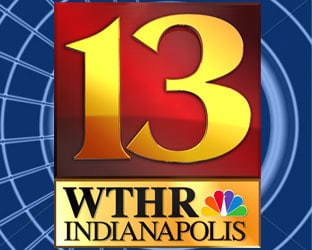 Great job ladies! CTF Personal Trainer Claire Moyer and news anchor Anne Marie Tiernon @annemarieteirnon from WTHR-TV filmed a "Friday Fit Tip" segment that aired during the Noon day news broadcast. Shot here at CTF, they had a great time with Claire's awesome fitness tips and Anne Marie got a great workout in at the same time🤩📸 You can catch the Friday Fit Tip segments Friday's at noon on WTHR Ch13 and online WTHR.com. Thanks so much Anne Marie, hope you had fun at CTF.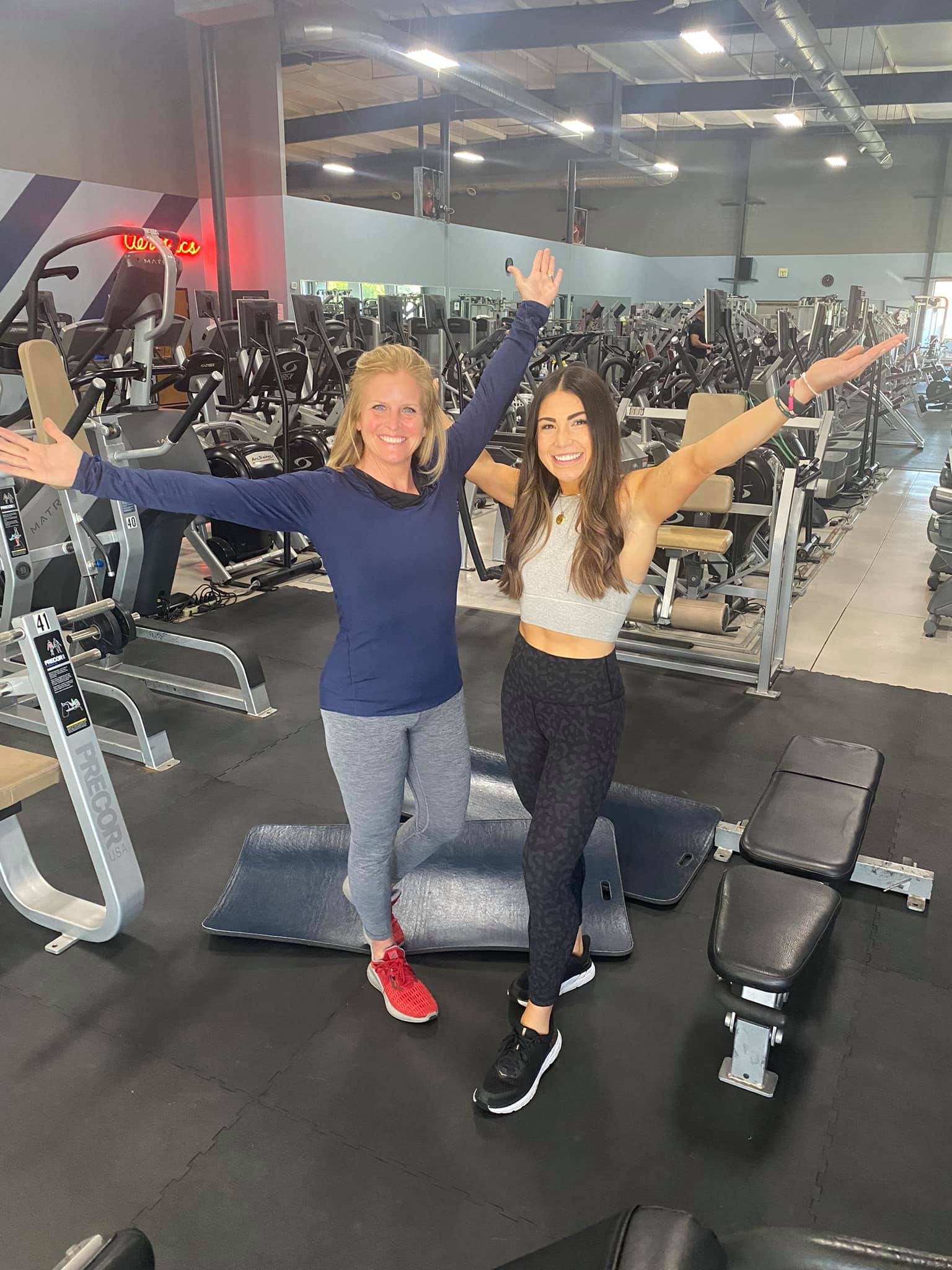 CTF Online Coaching
Visualize your Transformation
Stay connected with our Online Coaches and get ready to achieve your biggest transformation yet.
Online guidance – Individually designed specific programming – Content & Accountability – Experienced & Certified Coaching
Online hands-on instruction, guiding you through to fitness success. To learn more contact Zach Pello (zach@carmeltotalfitness.com)
Carmel Total Fitness
At a Glance
Carmel Total Fitness
What our members are saying
Brian is a long-time CTF Member and recently won his division as IFBB Pro at the NPC USA Bodybuilding Championships in Las Vegas. Congrats Brian!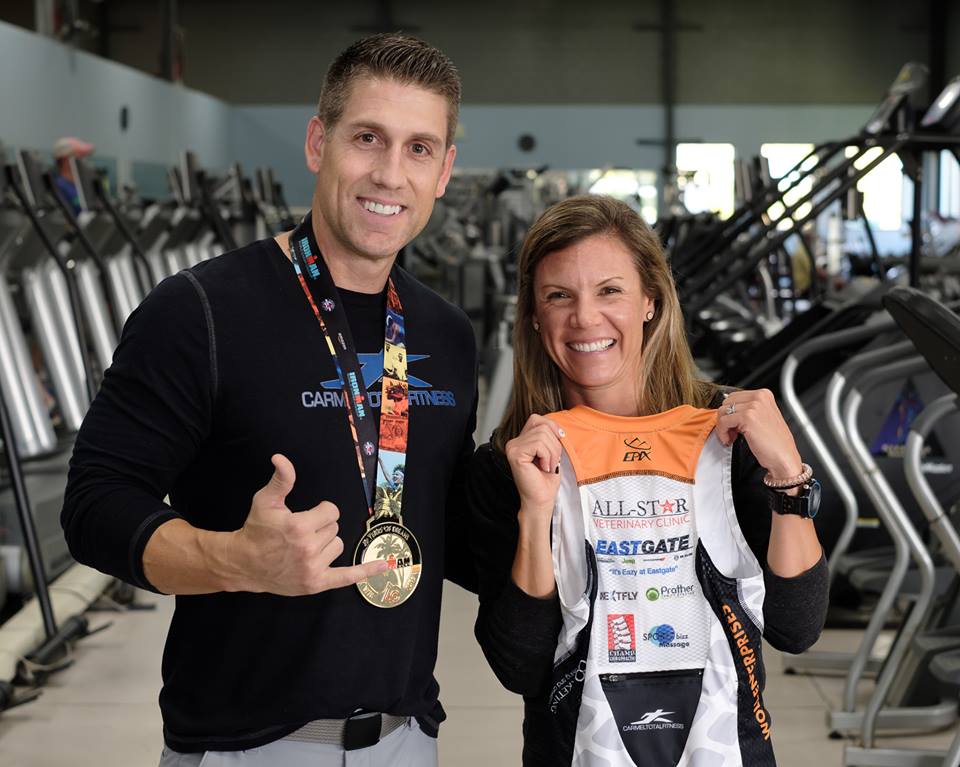 Thank you Carmel Total Fitness for your TXT – Ironman World Championship sponsorship! I stopped by CTF back in 2012, when I met the owner, Scott Visser. I had been in and out of a few gyms looking for something that would suit my clients' needs in the area. Scott was the first owner of a large gym to offer a home for independent trainers like myself. I have trained and worked at many gyms throughout my life, and I can honestly say that this is one of my favorites. It's a gym that has everything to offer but remains welcoming. The people and customers are hard workers, always nice, know each other by name, supportive, and truly arrive to this gym to be the best that they can be… If you are looking for a clean, non intimidating gym within the Carmel area, this is it. Come check it out!
"In just over 6 months I have lost 47lbs, lost over 27 inches, and gained confidence back I thought I had lost. This has all been possible because of Zach. He had helped me see past excuses, pushed me to be a little bit better, and truly believes in my journey. Either online or in the gym, Zach makes sure each client feels supported. This comes from his positivity and experience. He had helped me mentally, physically, and emotionally see myself in a more positive way. This was during an injury and rough time in my fitness journey. Having Zach as my coach during this time has been the best decision for my personal growth. You will not regret choosing Zach as YOUR coach."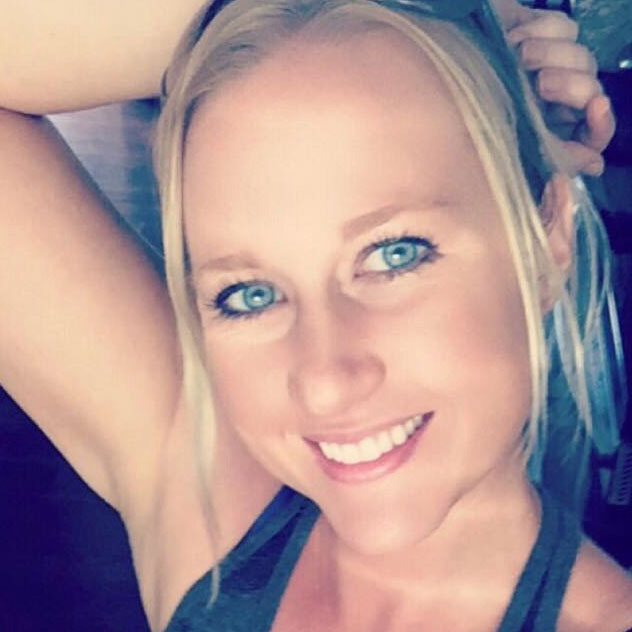 "I'm so thankful for my Personal Trainer Rick Decker and would not have been able to accomplish this without his and Carmel Total Fitness' guidance. He's definitely a top notch trainer who's helping me get my life back :)! I'm now at 18.08% which is .9% away from excellent for my age (36yrs old)  The results came from 99% lifting/power lifting training and 1% cardio."
"CTF has helped me realize a dream of participating in fitness physique competitions. My CTF personal trainer was total invested in my positive gains. During my long hard road to the competitions he monitored my exercise programming and nutrition and continues to be my advocate and coach."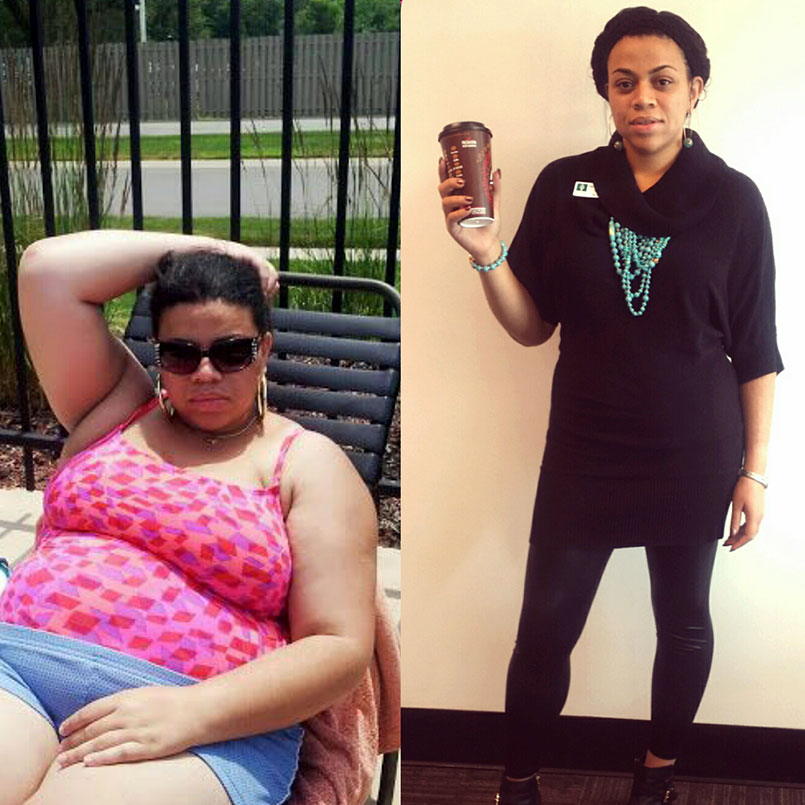 "The staff and management are super friendly and helped motivate me to keep coming in and keep going towards my goals. Their motivation helped me to become more confident to fix the things that needed fixing! THANKS CTF!"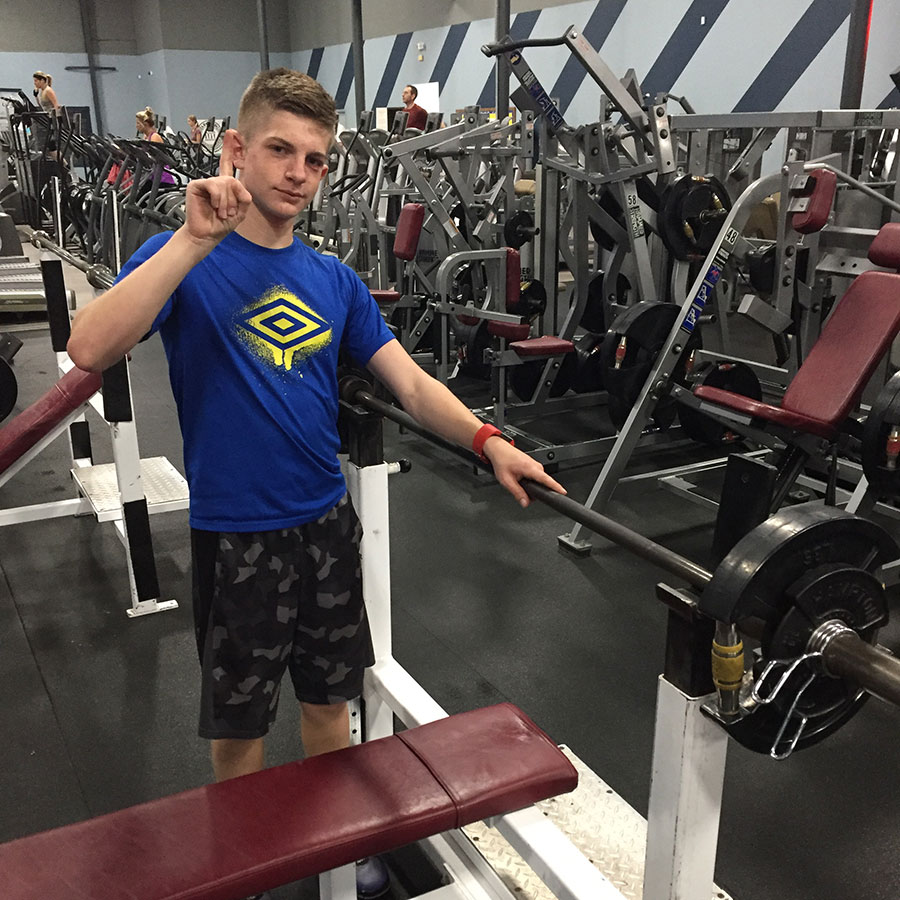 "Curran (13) has been training at CTF for a few years and uses his training to build strength, speed and agility for his Carmel Middle School sports. Not only does cross training, lifting and cardio work improve on his track and cross-country performance, the gym also helps balance the stresses of school."
"When I first stepped in to CTF nearly 3 years ago, I knew I would call it home. It's certainly not an LA Fitness/Planet Fitness gym. I had done those gyms and hated them. Over crowded, judgmental and unfriendly come to mind. CTF completely changed my views on "gyms." As a woman, it was very important to me to feel comfortable and welcomed when working out, especially on the weight room floor. The staff at CTF really encourages women to lift weights which is a breathe of fresh air. The other gym patrons are always respectful and even when I'm the only female in the weight room, I don't feel threatened or unwelcome. This gym has a very different vibe. People come here to get a good workout, not hang out and "be seen." From the time I started at CTF in 2014 to now, I can dead lift and squat over 200 pounds, something I had never dreamed of doing before. If you're looking for a place to get a workout, better yourself and have an encouraging gym family, this is your place!"
"Over the years, CTF and my Personal Trainer have helped me achieve my weight loss goals and a high level of conditioning to participate in half and full marathons which also allow me to get more enjoyment during my outdoor activities."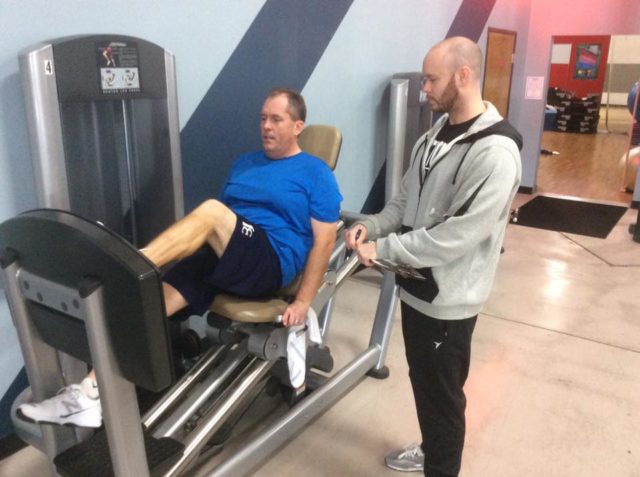 "I came to CTF just looking to drop some weight to be more active with my young kids, but I got so much more! After getting bored with just doing the treadmill, I hooked up with Rick, my personal trainer and he helped me get to my goals much quicker than if I had been on my own. The workouts were put together for me and all I had to do was follow them. Now I am able to get down on the floor plus play outside with my kids without feeling tired and run-down, THANKS CTF!"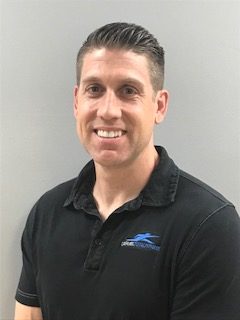 "For more than 15 yrs. we have made Carmel Total Fitness a place where people of all fitness levels feel comfortable and welcome."