Benefits to being a CTF Personal Training client:
SAVE 50% Off our initiation fee ($55 Value)
+ you will receive discounted session pacs when bundled w/ your CTF Membership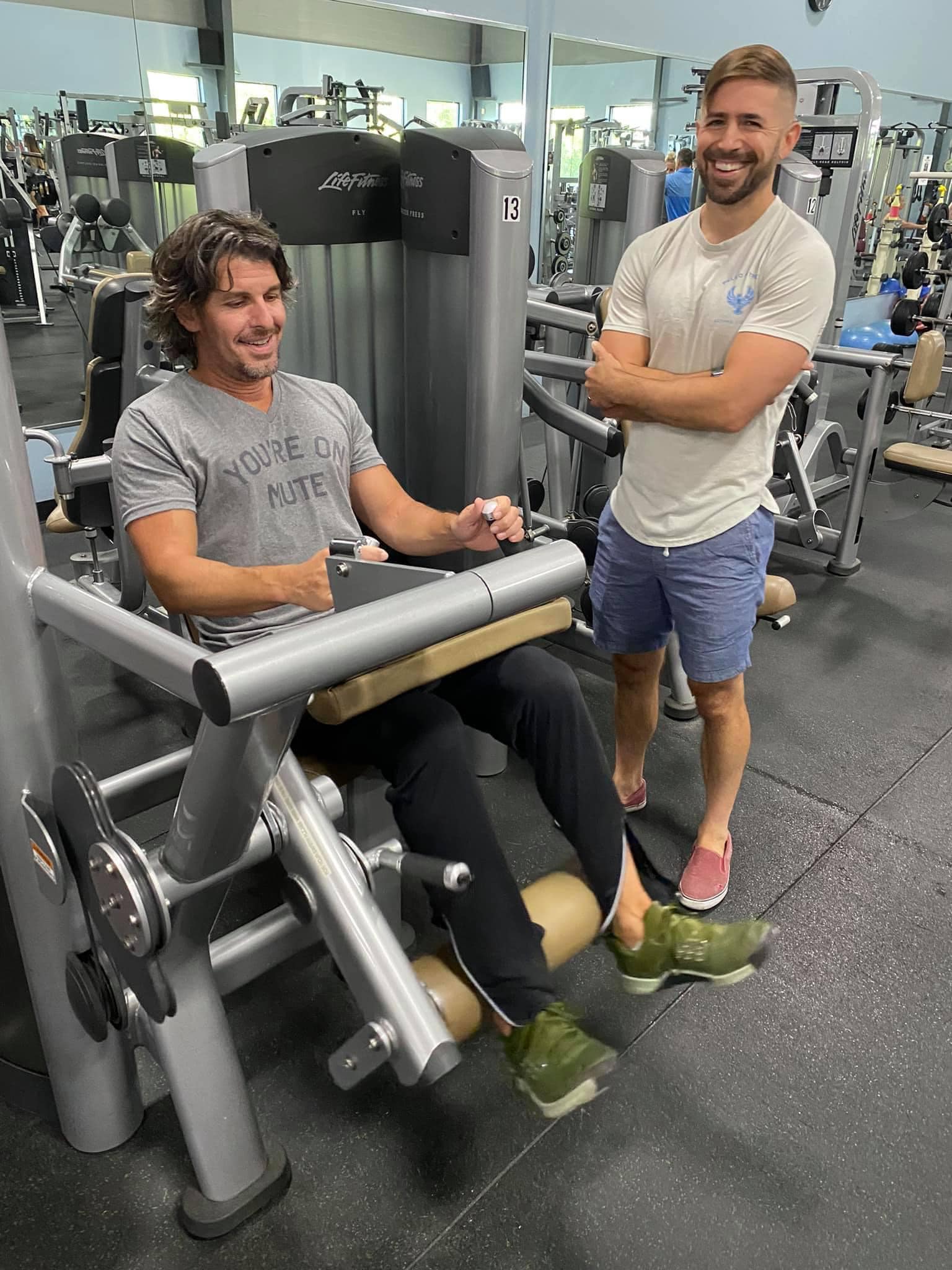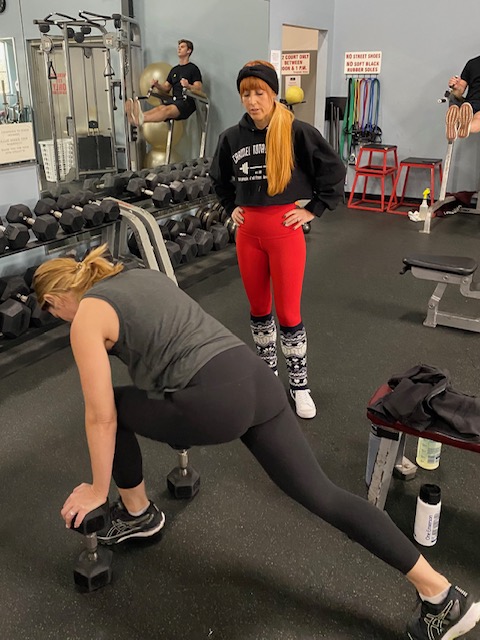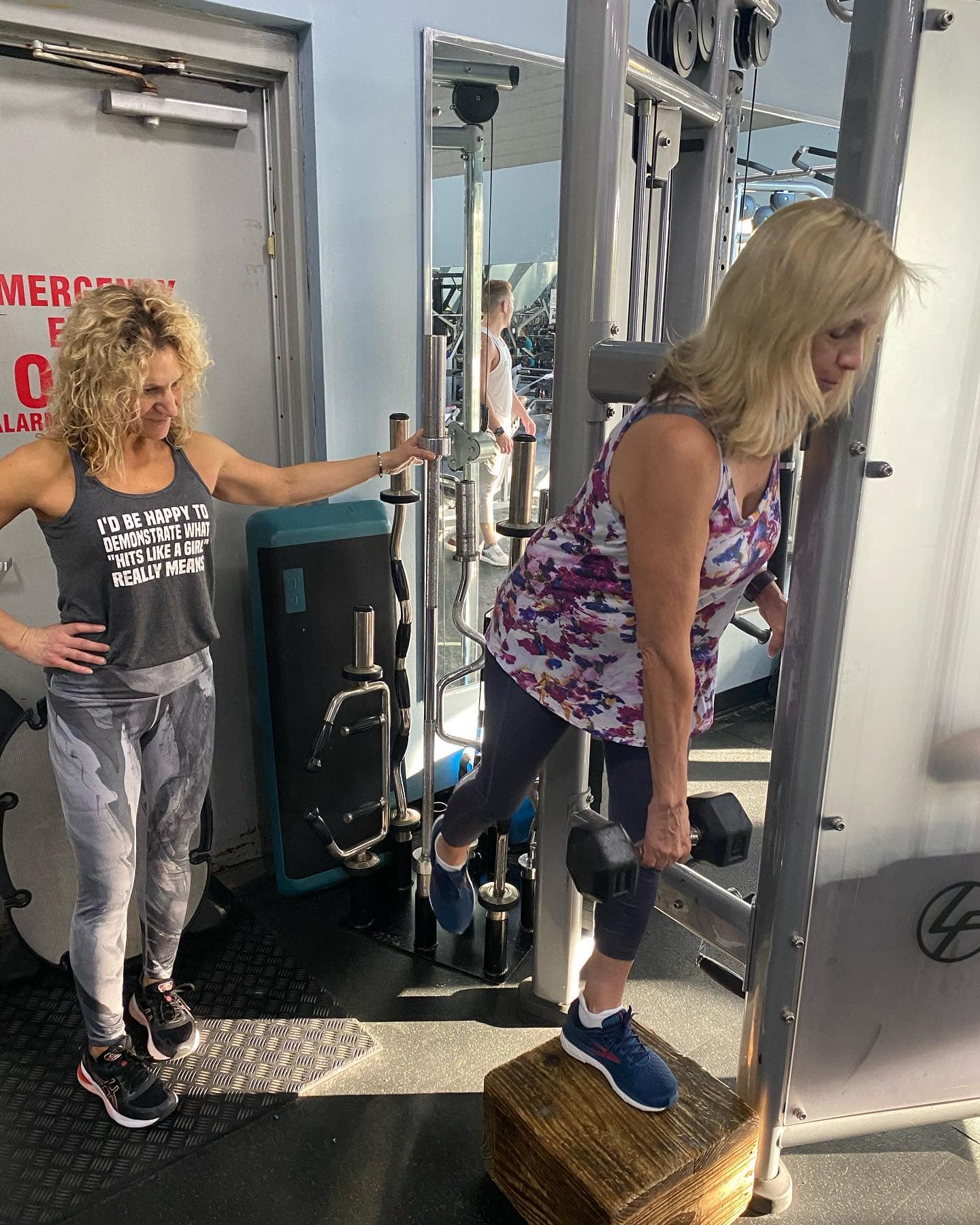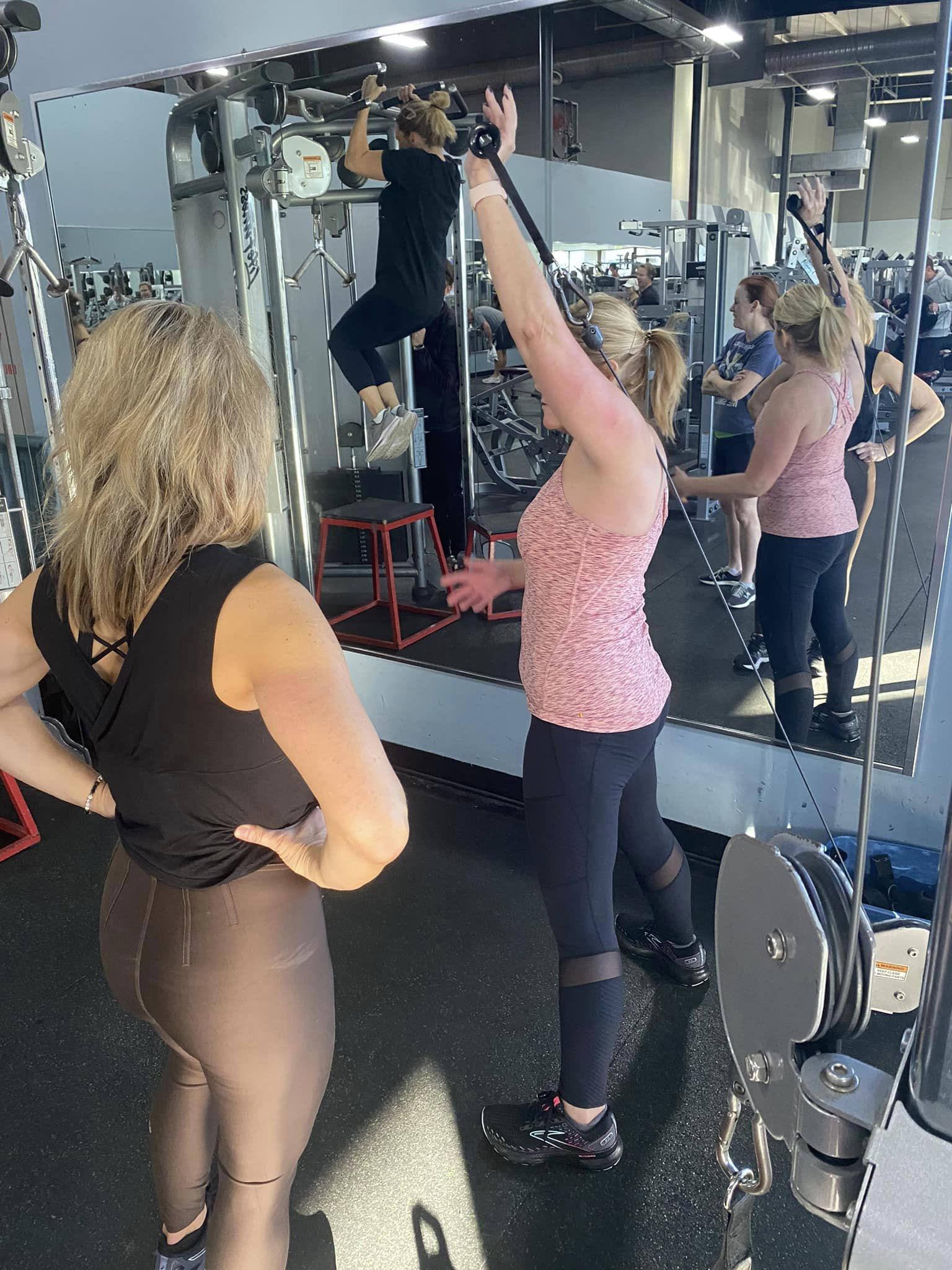 If you have always wanted to try CTF Personal Training,
now is your chance to get started. There's no obligation, call and schedule a CTF Personal Trainer consultation, today!.
(50% off Initiation fee with an 8 or 12 PT session pac bundled w/ membership)
Intro. to CTF Personal Training Special
2 Sessions for $109
(New clients only, 2 / 1 hour sessions, Exp. 12/10/23)
Now is your time make the change to CTF. HURRY, this intro. Personal Training Special only lasts for a limited time.
Say goodbye to the crowded, overpriced BIG BOX gym. Make the switch NOW!
Welcome the newest member to the CTF Personal Training team, Marjorie is open for new consultations.
> NASM Certified Personal Trainer
> NASM Certified Nutrition Specialist
> CPR/AED Certified
> MA in Counseling
> Focus on form, progressive overload, and body recomposition.
> Let's work together to reach your personal health and fitness goals. I want to learn about you and provide you with support and encouragement the whole way!
> I live in Carmel with my husband of 12 years and our two kids, Connor (almost 9) and Caroline (6).
Personal Training Success Stories:
It's All About the Results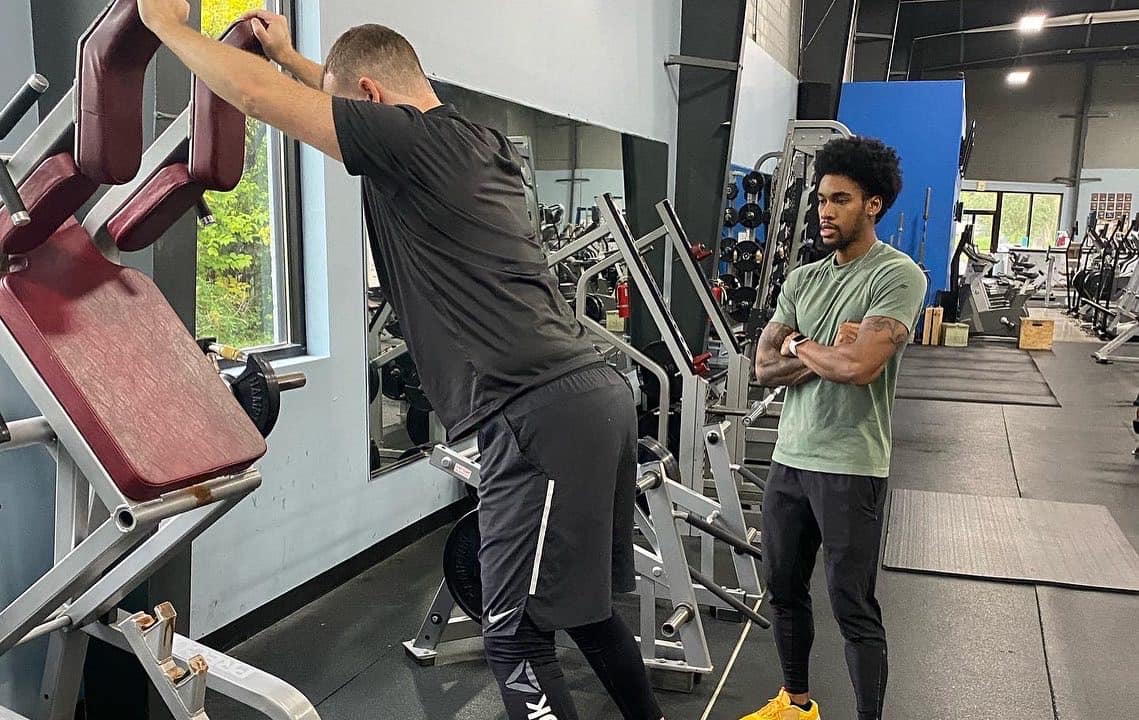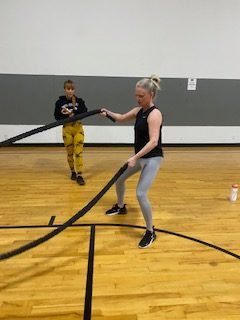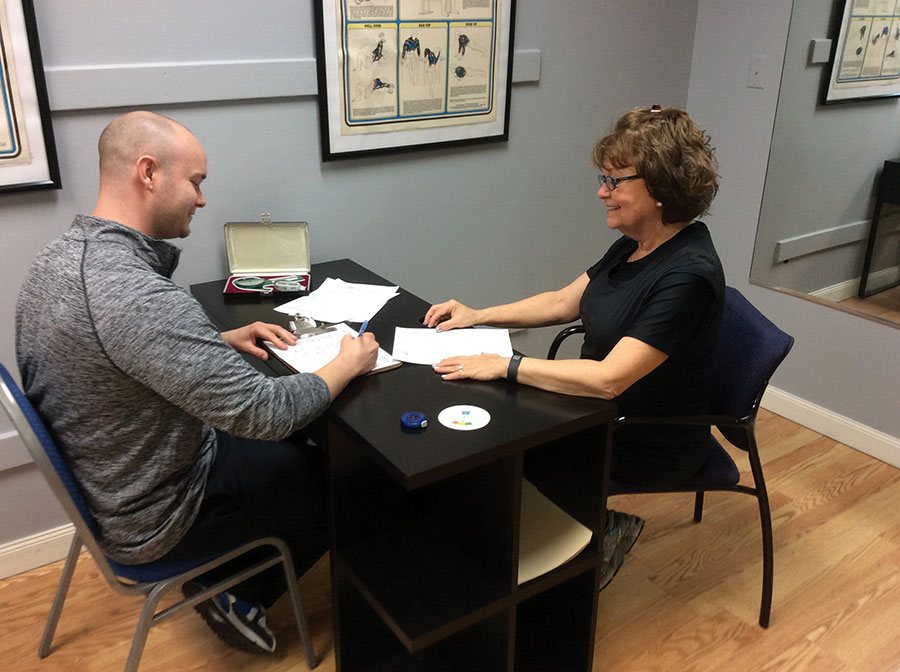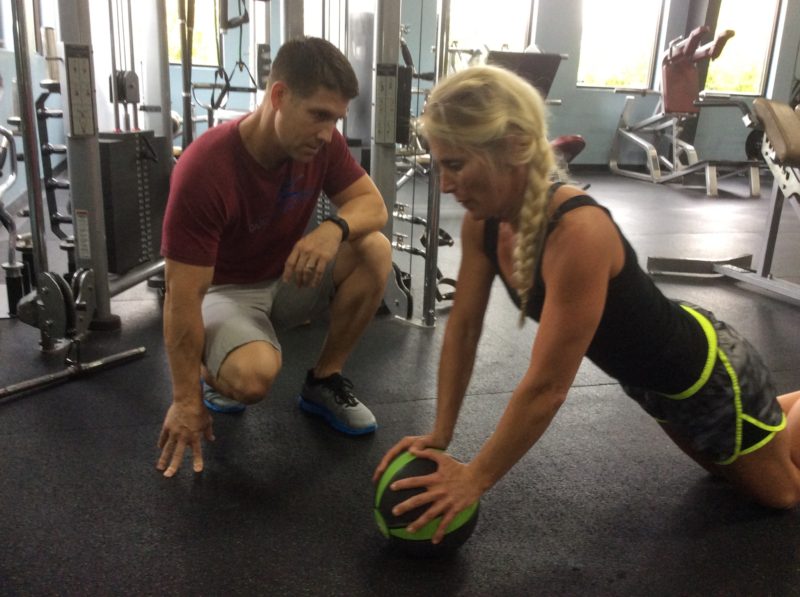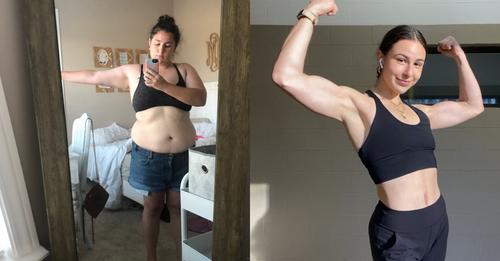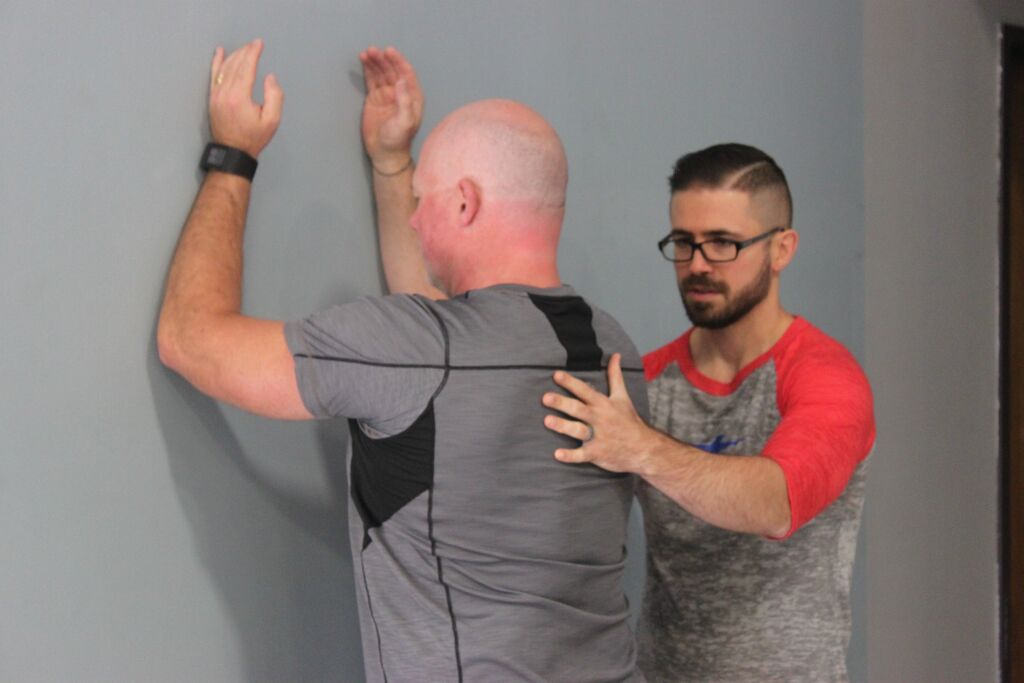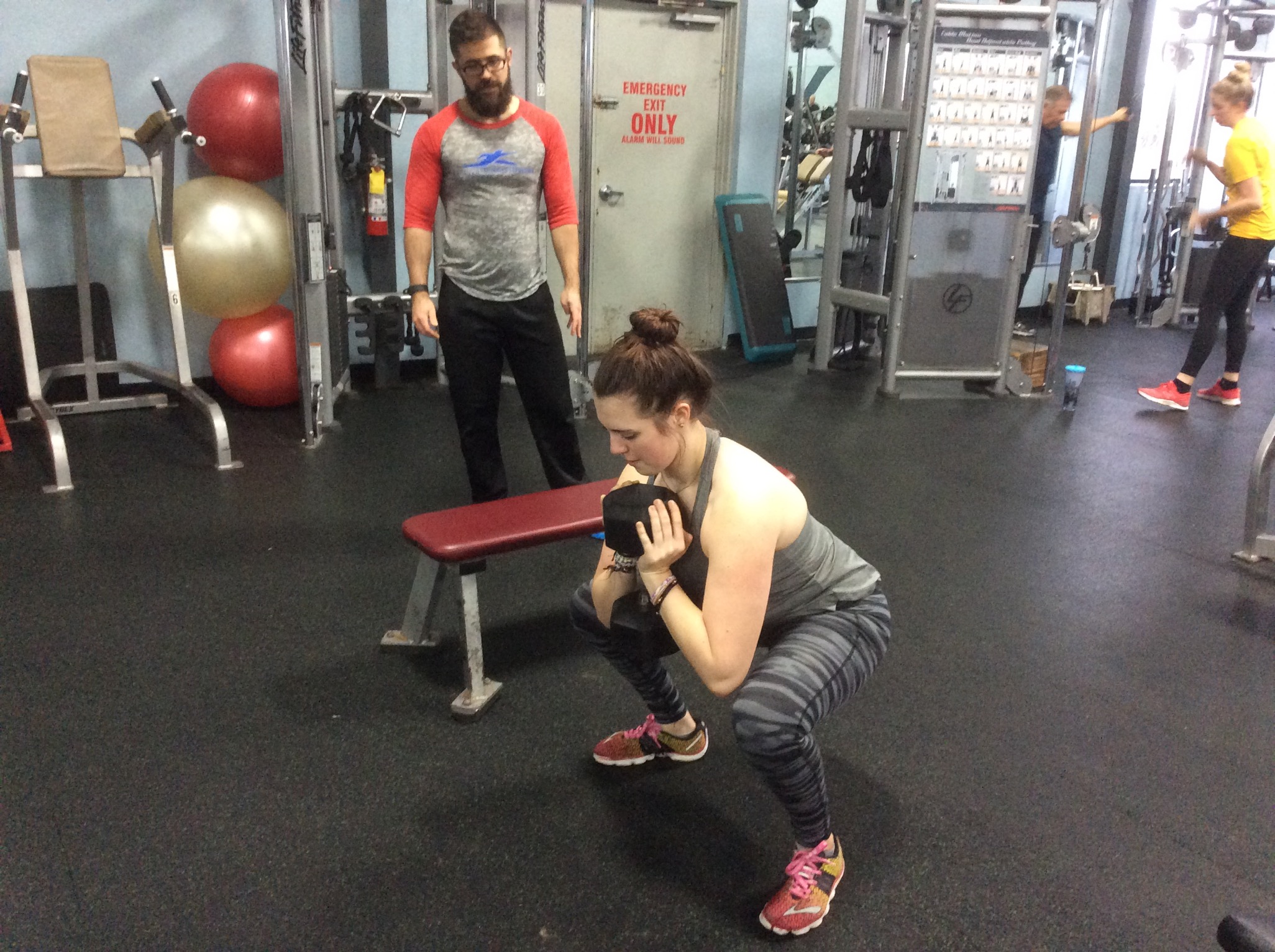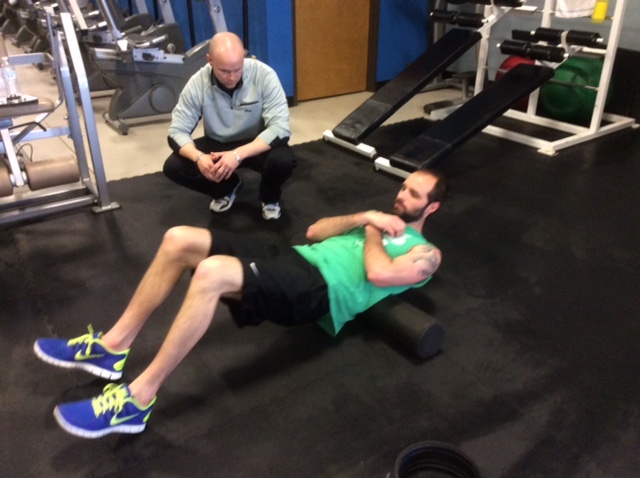 Personal Training:
Knowledge + Guidance = Success.
For more than 17 yrs. Carmel Total Fitness and our Certified Personal Trainers have changed our member's lives. Building over-all confidence and strength in achievement through professional consultation, programming and nutritional guidance. No matter what age or ability, see what our talented group of Certified Personal Trainers can do for you!
Want to start your health and fitness journey and transformation, fill out our CTF Personal Training Interest Form. Based on your fitness needs, days and times available, one of our certified and experienced CTF Personal Trainers will contact you!
Another CTF "Success Story"
"Going Calorie deficient is the best"
"This year has been about well-being + transformation for me. Shedding some depression. Shedding some bad habits. Shedding two years of sedentary + gluttonous living that added 20lbs+ to my frame. Inspired in June by the incredible results of @bridgemoyer, and with the guidance of my trainers @pellozach + @claireflaming at @carmeltotalfitness, I entered a calorie-deficit lifestyle. For three months, I documented everything that enters my body, I've weighed in every morning, I've photographed every day, from the horrific + humiliating beginning, through today. I've worked out, I've walked miles a day, I've increased protein, I've added creatine. I've shed that Covid weight – slowly + systematically – completely reshaping my relationship with food, such that new habits have been formed. I still enjoy my favorite restaurants + foodie lifestyle, but in tremendous moderation now."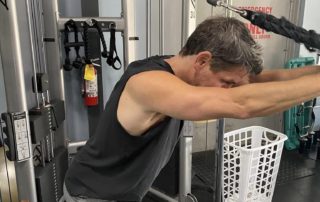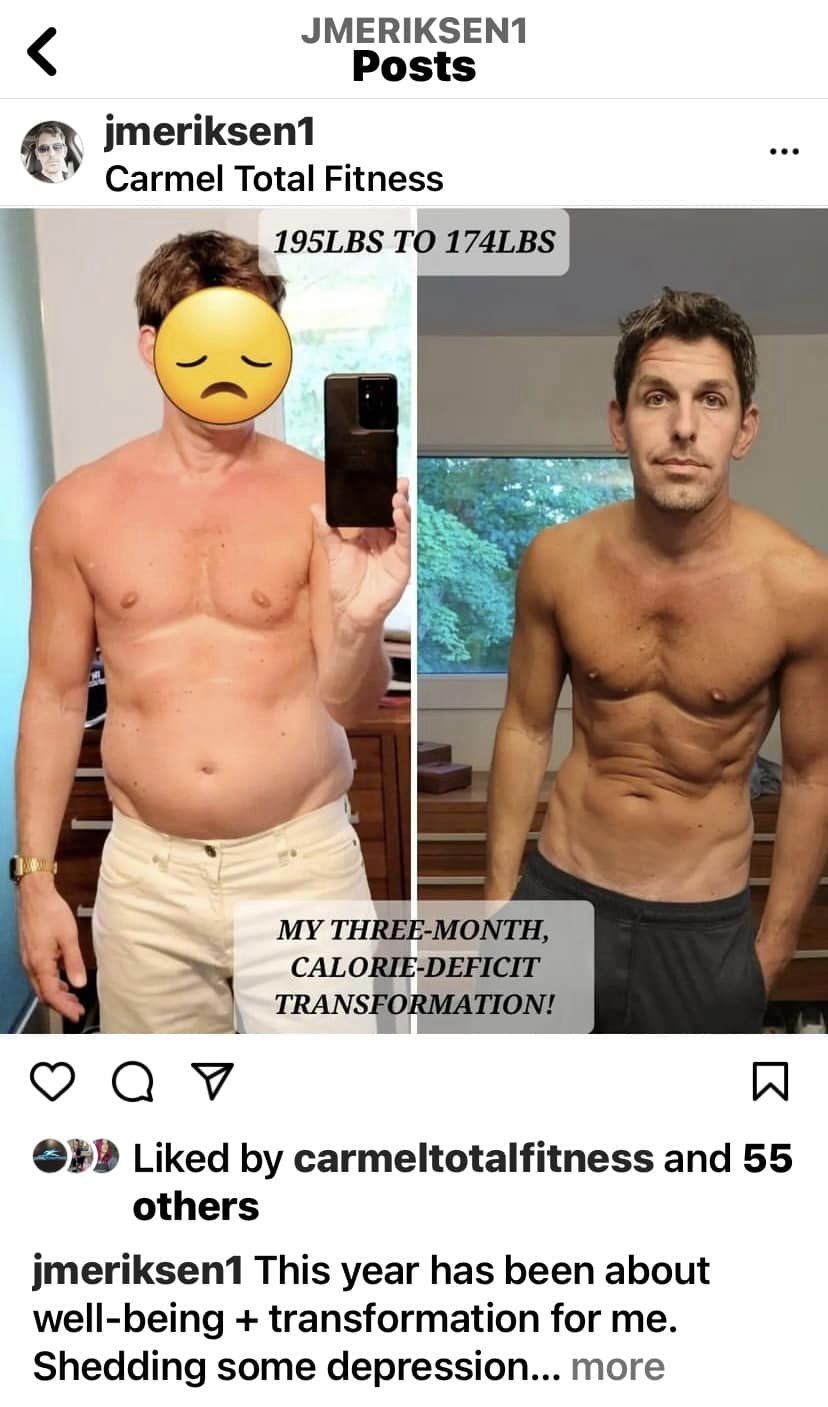 Jonathan E.
CTF Member since 2007
CTF Nutrition tracking and personal training connect for a "Sister Success Story."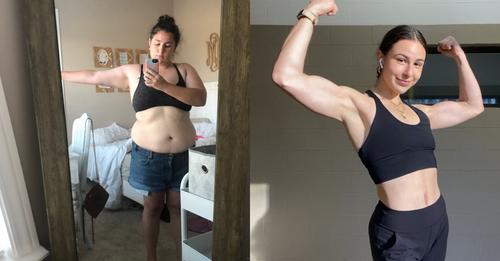 Incredible story of strength, inspiration and overcoming adversity from one of our own CTF Members. Her ownership and perseverance in and outside of the gym, along with guidance from friends and "family" ❤️ who are also CTF Personal Trainers, led her to triumph over weight loss. Her personal journey is remarkable. Watch CTF Personal Trainer's Claire Moyer, Zach Pello and news anchor Anne Marie Tiernon @annemarieteirnon from WTHR-TV speak with Bridget and talk about nutrition, tracking and "sticking to it." You can see more of this segment on WTHR Ch13, online WTHR.com and Facebook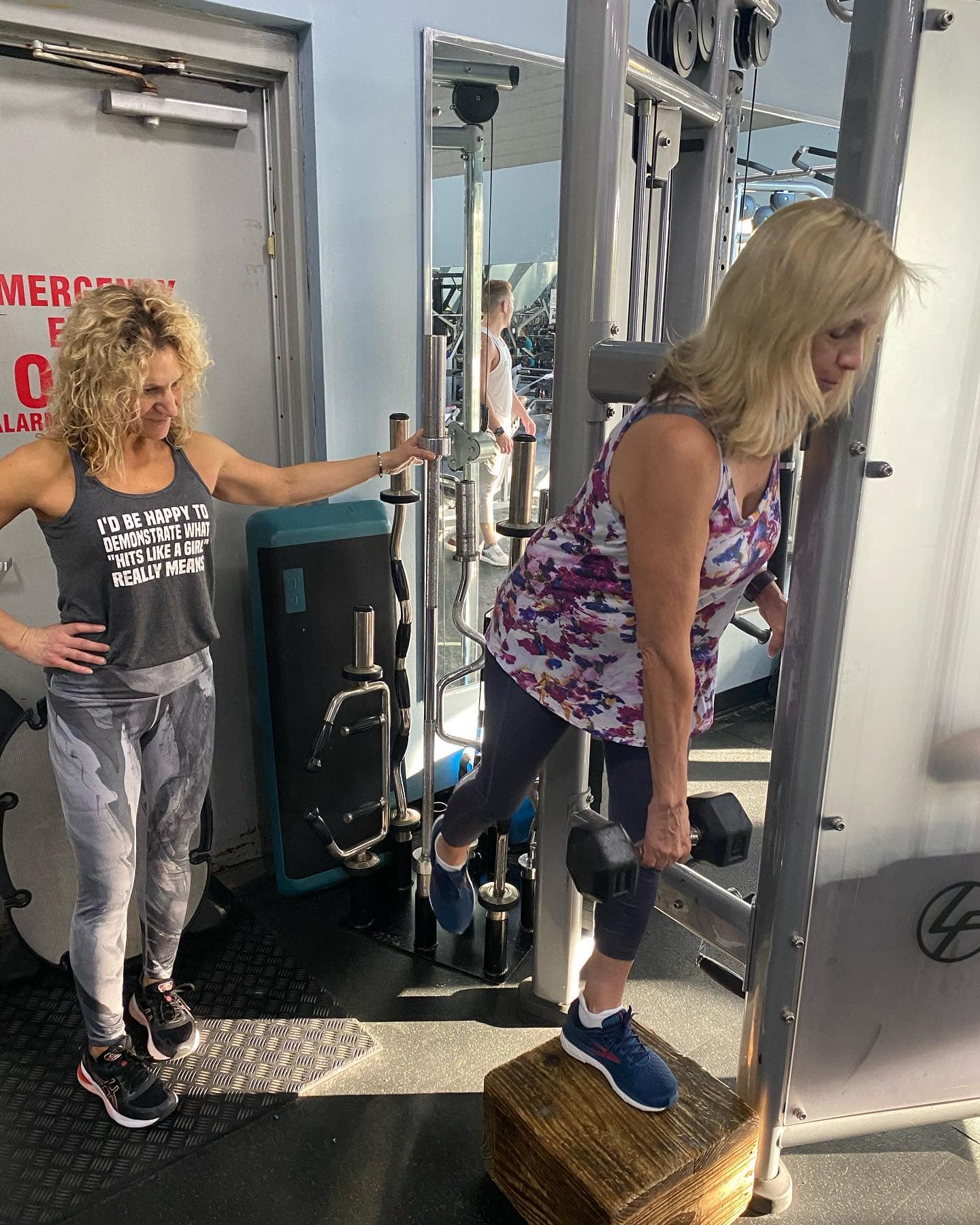 CTF Members give us their take on the necessity to keep active and healthy, while remaining safe at the gym.
"I love it here, doesn't matter if I have an hour or if I have just a few minutes, the gym is the best and I can always get my workouts done. As a clinical nurse, it has been so awesome to have a stable gym to come to. It is so important for managing my stress and I don't worry about the exposure here. I love training with Monica, she keeps me going and plans the workouts so I don't have too."
Katherine S. / Nurse / CTF Member Since 2010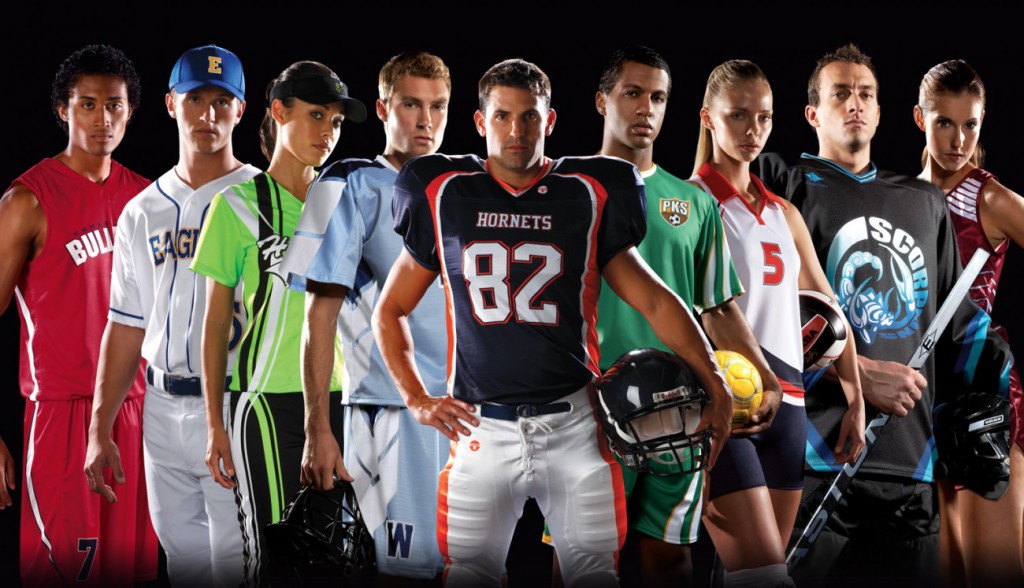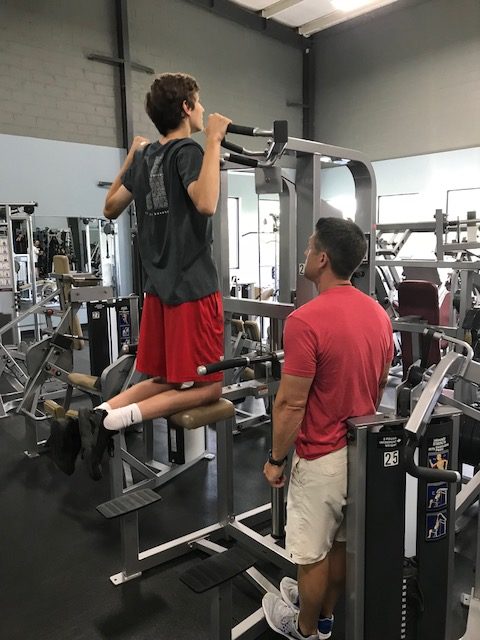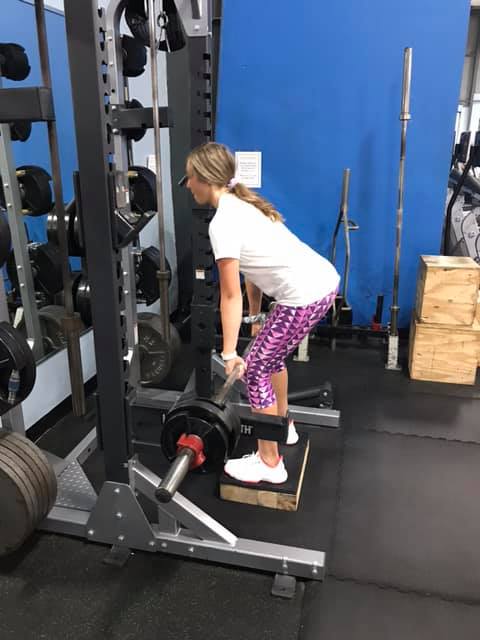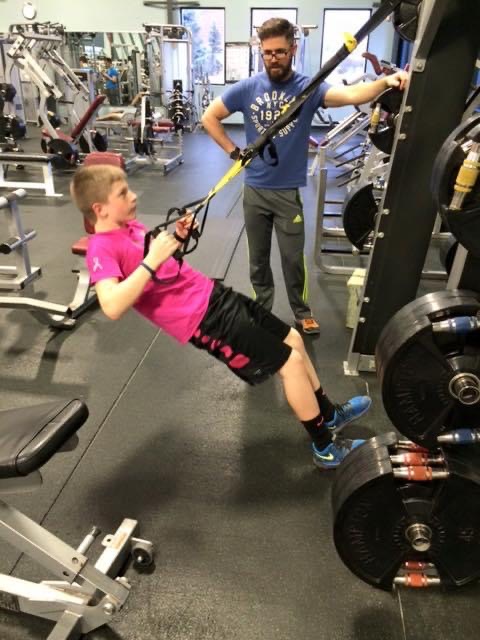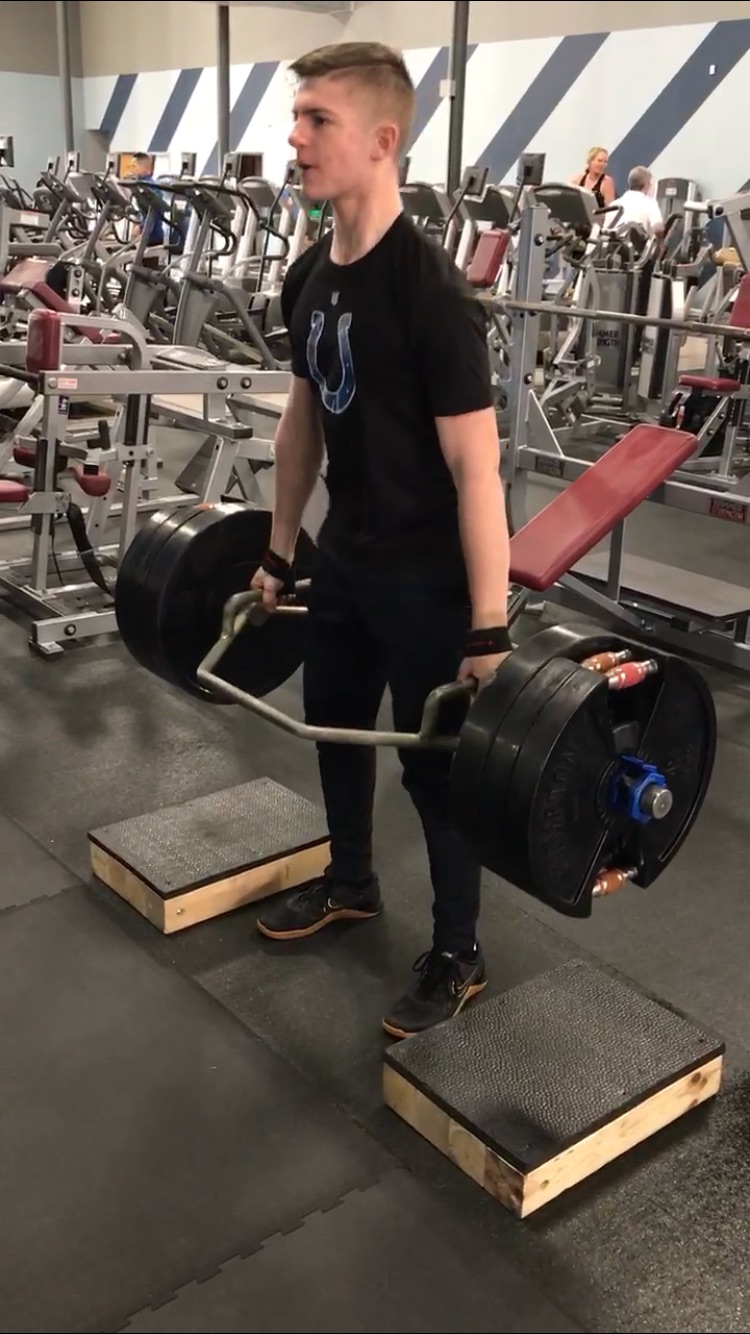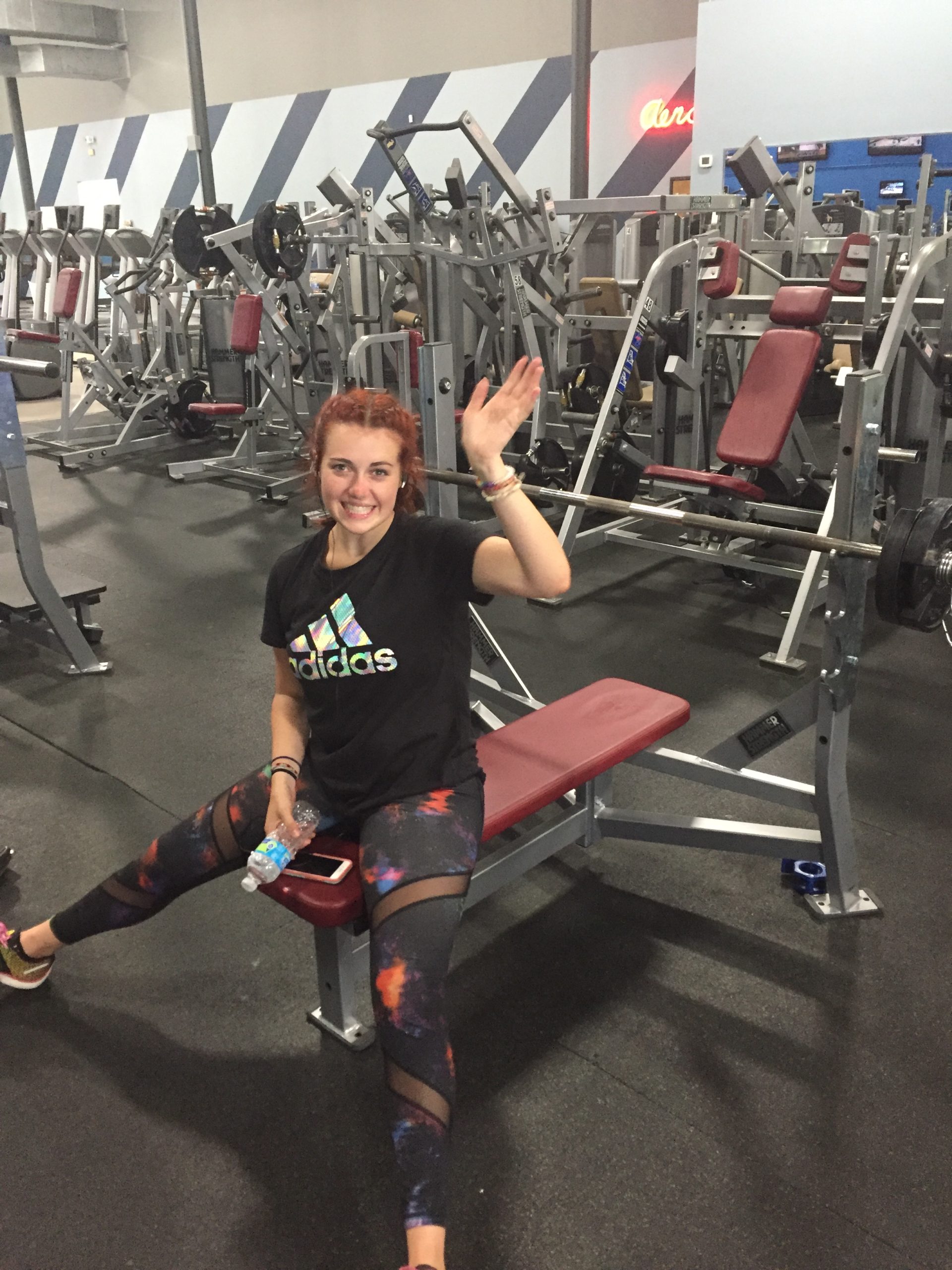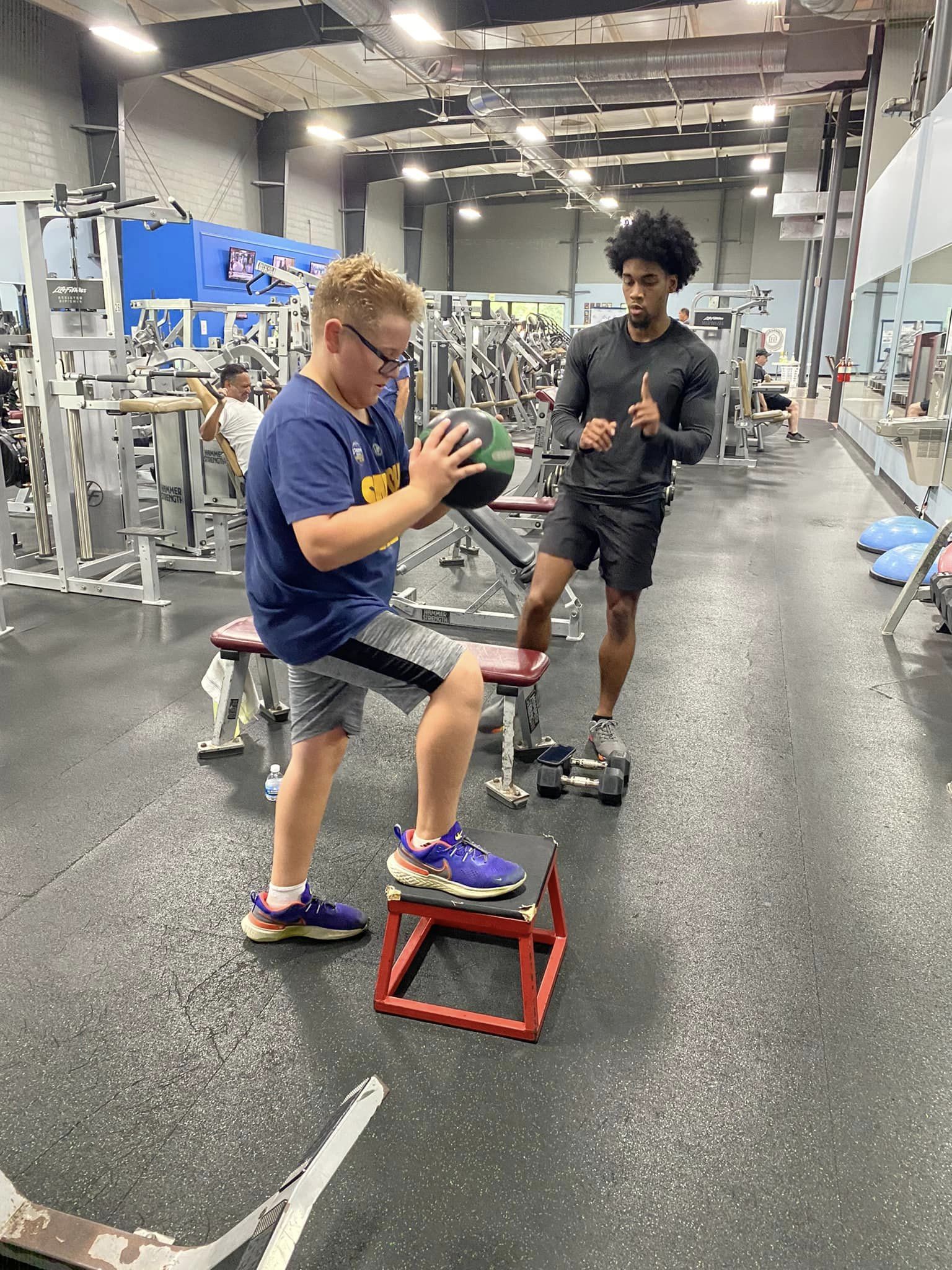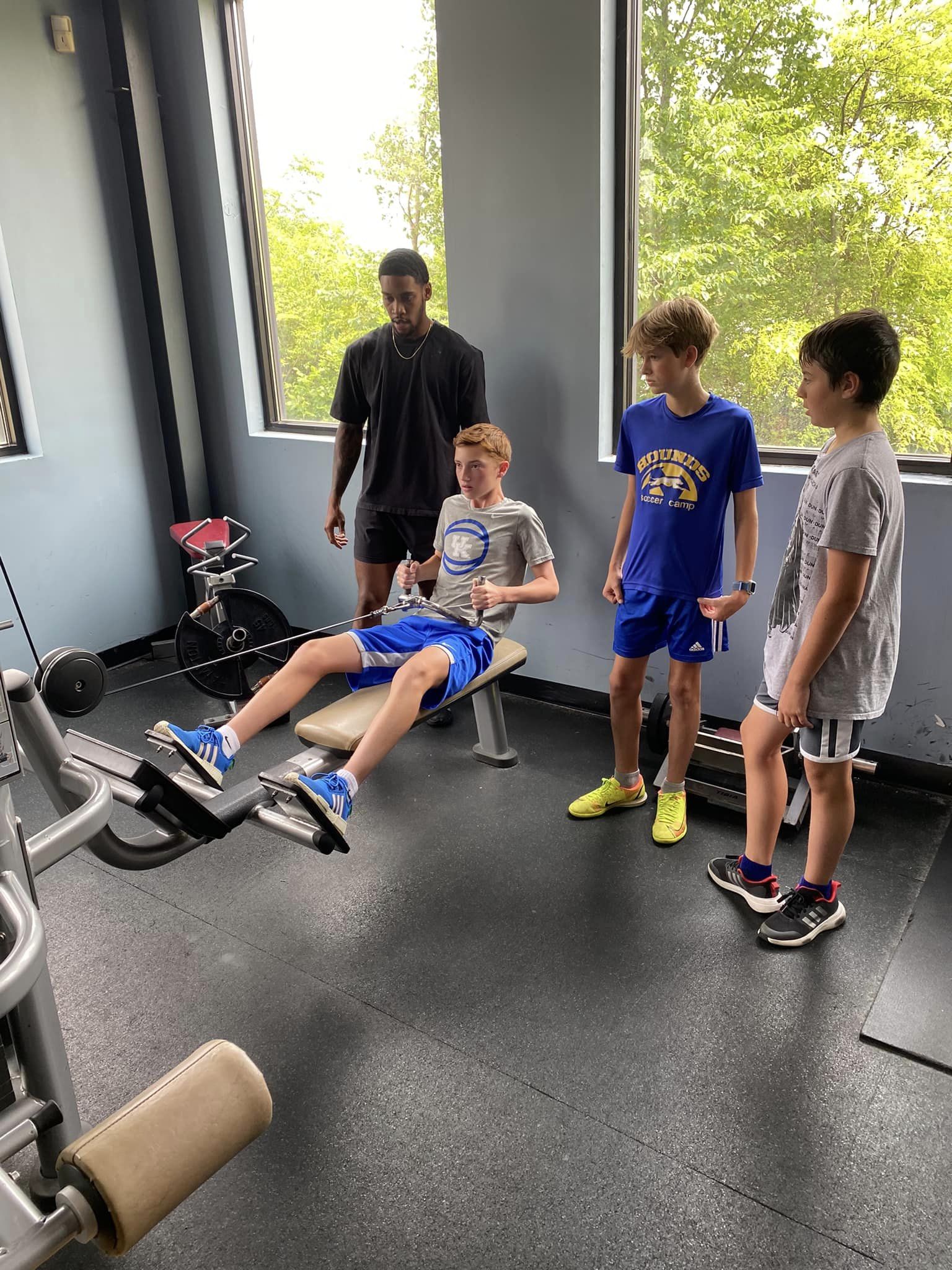 Youth "Athletic" Personal Training Special:
Keep your Student Athlete in the game during these challenging times!
Youth athletics has taken a huge hit and trying to recover with some programs forced to cut down training, cancel games and finish season play. Keeping kids active and fit during this time is crucial to their mental game and helps them feel as part of a team and sharpens them to continue with life's challenges and CTF is here to help!
For as low as $20 each, your student athlete and a training buddy can build strength, flexibility and endurance with one of our Certified CTF Youth Personal Trainers. We can help them achieve their goals. For more than 14yrs. we have trained student athletes and have seen them grow and go on to perform better when it comes time for action.
Contact: Youth Personal Training
If your student is in Cheer, Gymnastics, Football, Baseball, Basketball, Swimming, Soccer, Lacrosse or Track or any other school sport that has recently been postponed or cancelled, contact CTF for a "FREE" consultation: or
(317)580-8111
Personal Consultation & Introduction to Training
Our Certified Personal Trainers work round your schedule and fit into your lifestyle. Training and nutrition are exactly that, "Personal" and our clients welcome the one-on-one attention which builds a healthy partnership to achieve fitness goals that our members once thought were out of their reach.
Intro. to training, Schedule sessions, discuss plan, set expectations and goals.

Review and discuss Health and History Questionnaire (HHQ)

Take measurements & weight, range or motion, review exercise programming and nutrition plan.
Exercise Programming & Nutrition
Carmel Total Fitness Personal Trainers are the most professional and experienced trainers you will find in Carmel and the surrounding area. Our trainers are totally invested in you! NOT salespeople, they are certified, constantly studying and gathering the latest health and fitness information plus techniques to design a fitness program especially for you.
Start your journey with learning full form and function instruction. Execute trainer produced exercise programming and nutrition plan.

As you progress, expect changes to enhanced workout programming to see positive gains.

Nutrition analysis and tracking is key to success. Coordinating with your trainers nutritional advice and exercise programming will get you to your goals.
Youth Personal Training
Our future depends on our healthy youth to lead it and what better way to introduce them to fitness with our Youth Personal Training. Special exercise programming that builds confidence, growth and power in knowledge. We encourage and engage youth to embrace working out with intense guidance on form and function while keeping the exercise programming fun, fresh and active.  Whether sports specific training, building athleticism and awareness or just dealing with the stresses of school and homework, Youth Personal Training is the catalyst to starting a healthy lifestyle, now and beyond.
Along with parental guidance, our trainers will engage your child and get them excited to start their journey to heath and fitness. Answering similar questions as our adult clients, but the exercise programming will fit their specific needs.

Constant one-on-one guidance in form and function are key during workouts and exercise programming. Keeping the workouts new and fresh, while monitoring progression is a fundamental aspect to "unlocking" your child's self confidence and exercise growth potential.

You and your child will be amazed at the improvement and accomplishments! Better sports performance, preventative injury maintenance and enhanced stress management and self confidence are priceless end products of CTF Youth Personal Training.
"I'm so thankful for my Personal Trainer Rick Decker and would not have been able to accomplish this without his and Carmel Total Fitness' guidance.
He's definitely a top notch trainer who's helping me get my life back :)! I'm now at 18.08% which is .9% away from excellent for my age (36yrs old)  The results came from 99% lifting/power lifting training and 1% cardio."
"My life has changed and my goals have changed, along with my Personal Trainer's guidance, I am confident enough to get my Pro-Card!"
"CTF and my trainer has helped me realize a dream of participating in fitness physique competitions. My CTF personal trainer is totally invested in my positive gains. During my long hard road to the competitions he monitored my exercise programming and nutrition, plus continues to be my advocate, coach and friend."
"There were days when I just did not want to come into the gym, but the front desk staff would always say, hey you are looking great, are we going to see you tomorrow? Just that kept me going"
"The staff and management are super friendly and helped motivate me to keep coming in and keep going towards my goals. Their motivation helped me to become more confident to fix the tings that needed fixing! THANKS CTF!"
"We are both having fun, our trainer is great and we will be ready for our dance and sports activities."
Aniston is a Carmel High School student, trains at CTF and is a State Champ Carmel High School Girls Lacrosse player and dancer, dance instructor and athlete. Curran, cross-trains, runs track for Carmel High School and is an endro / trail mountain biker. Youth Personal Training has been a great part of their success in sports and school. The training has built overall confidence, strength and has set a pattern of health and fitness that they will carry with them for life!
Carmel Total Fitness Online Coaching:
Spending more time at home? Don't lose contact with your nutrition and workouts…You will be astounded at what YOU can achieve!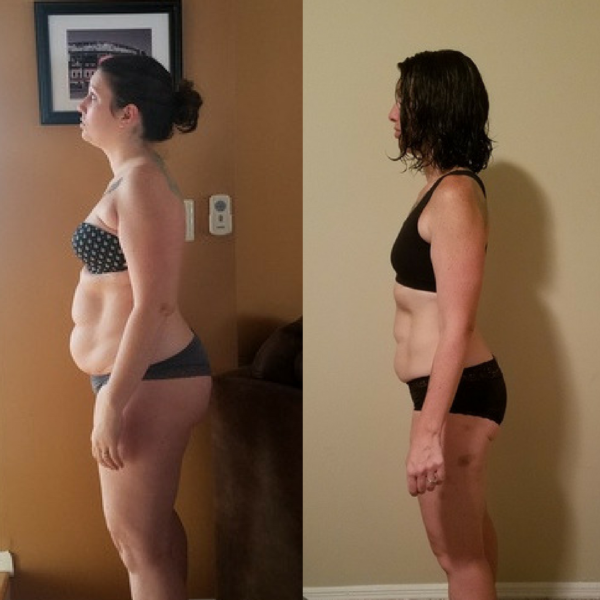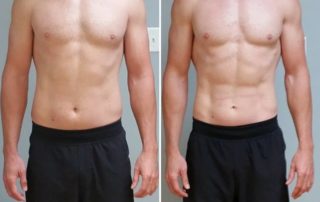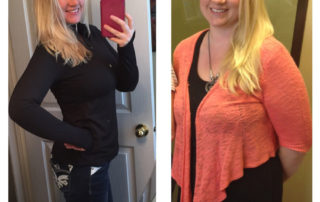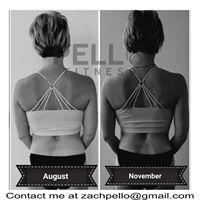 Are you ready to become your fittest, strongest, healthiest self? With several package levels to choose from, the time is now to transform yourself with our new online coaching program! As a transformation client, you'll get a CTF personal coach and with their support, you'll learn how to:
Eat better, without dieting or feeling deprived.

Get active, no matter what shape you're in now.

Ditch the food rules, dropping the fad diets and conflicting advice.

Build fitness into your life, without it taking over.

Achieve, and maintain, your goals, even when life gets busy.
Lose the weight/fat you haven't been able to shed for years.

Build physical strength and confidence in your body.

Gain mental confidence, no longer hiding your gifts and talents.

Let go of food confusion, learn what to do, how to do it.

Get off the diet roller coaster once and for all, and never look back
Online Guidance
Never more than a click away. All of your specific info. will be right there for you to refer to as you start and then continue on your path to weight loss and fitness.
Certified & Experienced Online Coaching
Our trainers are professionally certified in online coaching and training. We work with many clients all having vastly different needs and expectations. We know the program and the "intricacies" of the coaching and the programming, only then can we help you "break the code" of food rules to build strength and mental confidence. Live it and breathe it and we are right there with you, hand-and-hand guiding you through to success.
Nutritional Content Feeding Accountability
We know to truly change your "nutritional lifestyle" there has to be accountability, but that accountability breeding confidence in the program and drives you to success! We will review, evaluate, advise and control your diet by the numbers; follow the numbers and ultimately you will finally be your own judge.
Individually Designed & Specific Programming
Each person is different, with different needs and expectations of the final outcome. CTF Online Coaching is an individualized program designed to fit into your lifestyle to change your "nutritional lifestyle".
For more information about online training or how to get started, contact Zach Pello (zach@carmeltotalfitness.com)
or call (317) 580-8111.
CTF Special Group Training is a BIG HIT!:
Form – Function – Strength – Confidence
(Inquire about session packages & pricing)